Consejo Mundial de Lucha Libre (CMLL) is a professional lucha libre wrestling promotion based in Mexico. The name means World Wrestling Council.
It was founded back in 1933, when lucha libre shows in Mexico was a disorganised passtime where various local or foreign promoters arranged shows now and then in various locations. Along the northern border, wrestlers from the United States was almost always the main attraction for major events. CMLL changed all this and is to this day known as "the serious and stable" wrestling promotor.
Most CMLL events are held at the Arena México in the capital, an arena built by CMLL founder Salvador Lutteroth in the mid 1950s. With a seating capacity of 16,500 for wrestling events, this arena is known as "the cathedral of lucha libre". The biggest weekly show in the arena is the Super Viernes held on every Friday, but Tuesdays and Saturday nights are also important show times. The Super Viernes has been promoted in a regular basis since the 1930s.
Another important arena for CMLL is Arena Coliseo, an indoor arena in Mexico City built by Salvador Lutteroth in 1943. This arena served as the major venue for CMLL from its completion in 1943 to the completion of Arena México 10 years later. Arena Coliseo was the first building in Mexico created specifically for lucha libra.
Short facts about CMLL
Current company name

Consejo Mundial de Lucha Libre Co., Ltd.

(CMLL)

Former company name

Empresa Mexicana de Lucha Libre

(EMLL)

Founded

In Mexico in 1933
Founder
Salvador Lutteroth

Style

Lucha libre

Headquarters

Mexico City
Public image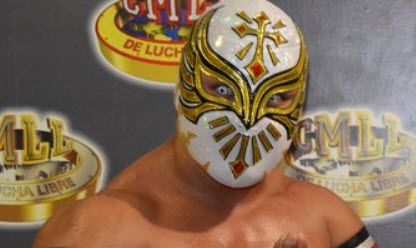 Founded back in 1933, CMLL is the oldest extant wrestling promotion and also one of the most conservative. In Latin America, it is referred to as "La Seria y Estable" which means "the serious and stable one".
Here are a few examples of how CMLL distinguish themselves from most other promotions:
Matches where someone bleeds will not be broadcast. (An exception is events that are broadcast live.)
The wrestlers have to follow strict rules of conduct during shows and can be fired for not complying. The two wrestlers L.A. Park and Dr. Wagner was for instance fired after they allowed a match to descend into an out of control brawl on the floor during CMLL's 75th Anniversery Show. When L.A. Park returned to CMLL in 2015, he was let go again just three weeks later after bursting into a cursing rant during a show.
CMLL rarely use speciality or gimmich matches, except for a limited number of steel cage matches and the Super Libre (a no-disqualification match). This does for instance mean that CMLL does not arrange ladder matches.
Examples of major CMLL shows
Event
Created
Info
CMLL Anniversary Show
1934
The main of the annual CMLL shows.

The oldest still running annual show in the world of professional wrestling.

Homenaje a Dos Leyendas
1996
This show always honors the CMLL founder Salvador Lutteroth + one other "legend" from the world of wrestling.
Sin Piedad
2000
CMLL's main End of Year show.
Fantastica Mania
2011
This show, which is co-produced with New Japan Pro Wrestling (NJPW), is held in Japan in January each year.
Championships
CMLL currently recognizes and promotes:
12 World Championships for various weight divisions and classifications
6 national level championships
6 regional level championships
CMLL-promoted World Championships
CMLL World Heavyweight Championship
CMLL World Light Heavyweight Championship
CMLL World Middleweight Championship
CMLL World Welterweight Championship
CMLL World Lightweight Championship
CMLL World Mini-Estrella Championship
CMLL World Tag Team Championship
CMLL World Trios Championship
CMLL World Women's Championship
NWA World Historic Light Heavyweight Championship
NWA World Historic Middleweight Championship
NWA World Historic Welterweight Championship
Examples of active CMLL tournaments
Tournament
Info
Campeonato Universal
(Universal Champion)
An all-champion elimination tournment to crown the Universal Champion.
International Gran Prix
This used to be an elimination tournament but is now a torneo cibernetico.

Set up as a tournament with Mexican wrestlers vs. wrestlers from the rest of the world.

Leyenda de Plata
("Silver Legend")
A tournament in honor of the wrestler El Santo. This is a highly prestigious CMLL tournament and is usually made up of the best in-ring workers.
Leyenda de Azul
("Blue Legend")
A tournament in honor of the wrestler Blue Demon (b. 1922 d. 2000). It is secondary to the Leyenda de Plata tournament, but features most of the top wrestlers in the promotion.
Reyes del Aire
("Kings of the Air")
A tournament is for high flyers.

Most participants tend to be young and undercard tecnicos ("good guys")

Pequeños Reyes del Aire
("Small Kings of the Air")
Like the Reyes del Aire but for Mini-Estrellas
Torneo Gran Alternativa
("Great Alternative Tournament")
An elimination tag team tournament where each team consists of an established star + a young midcarder. The idea is to give the young wrestlers more credibility.
Torneo Nacional de Parejas Increibles
("National Tournament for Incredible Pairs")
An elimination tag team tournament where each team consist of a a rudo (bad guy) and a tecnico (good guy).
La Copa Junior
("The Junior Cup")
A tournament for wrestlers who are at least second generation wrestlers. (Non-traditional family relations have been accepted in some cases.)
En Busca de un Ídolo
("In Search of an Idol")
An eight-man tournament to determine which rookie will move up in the ranks.
Rey del Inframundo
("King of the Underworld")
An eight-man tournament.
Television
CMLL's main programming is broadcasted regularly in North America.
On Televisa in Mexico
On the network Cadena Tres in Mexico
On Galavision in Mexico (one-hour programs)
On LATV in the United States (two-hour programs)
The Spanish-language version of the sports channel Fox Sports (Fox Sports en Español) shows CMLL programming now and then
CMLL have also held many internet-Pay Per Views (PPVs).
Since 2015, CMLL is making shows (including live shows) available on their own YouTube channel.